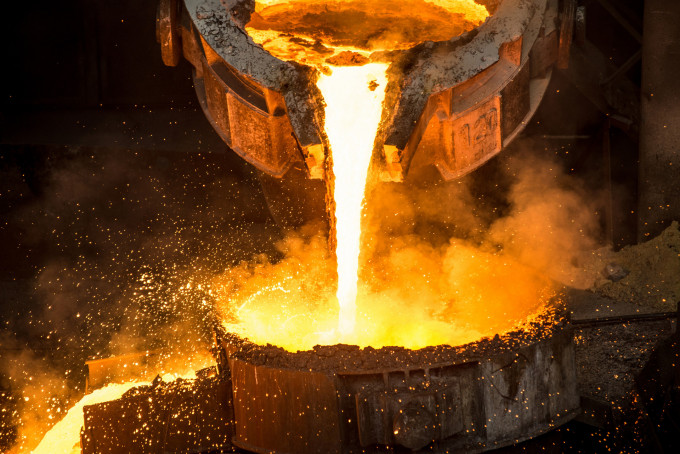 The steel industry is by far the largest consumer of refractory products globally. Carolina Refractories has been an industry leading supplier across the steel industry for multiple decades. Steel manufacturing has changed greatly over the past century with the two main production processes. Basic Oxygen Furnace and Electric Arc Furnaces contribute to the production of worldwide steel production. Our dedicated steel representatives can serve our customers' needs to provide the optimal refractory solutions for every application in a steel mill.
Monolithic Refractory
Our monolithic refractory line includes conventional castables, insulating castables, gun mixes, low cement, ultra-low cement, plastic, and ram mixes. These products require great performance as well as meeting installation requirements to perform the best in each specific area throughout the steel industry.
Precast Shapes
Carolina Refractories has the capability to manufacture and produce a wide variety of custom precast shapes that fit to customer specifications. Precast shapes which are made from our monolithic materials provide ease of installation and reduce downtime with furnace applications
Refractory Bricks
Carolina Refractories offers a wide range of refractory brick including firebrick as well as insulating fire brick. Firebrick range from High Alumina to Magnesia brick and offer excellent cold crushing strength as well as abrasion resistance. Our range of Insulating Fire Brick offer excellent thermal resistance but are not suitable for load bearing applications.
Carolina Refractory products have been proven to work in the following Steel areas:

Electric Arc Furnace
Basic Oxygen Furnace
Blast Furnace
Tundish
Reheat Furnace
Rotary Hearth Furnace
Steel & Iron Ladle
Torpedo Ladle Car
Degasser
Coke Oven
Walking Beam Furnace
Casthouse
Datasheets