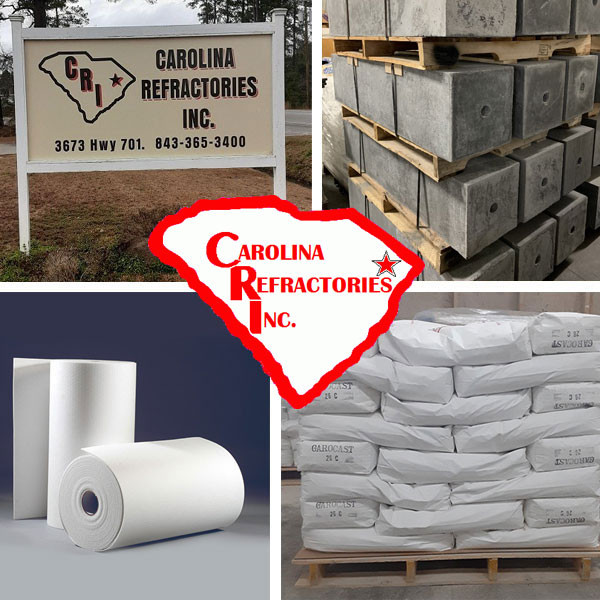 Carolina Refractories was founded in 1986 by Ray Muffley upon the promise of delivering the best quality refractory products on the East Coast. Located in Conway, South Carolina, Carolina Refractories has provided refractory needs throughout the southeast and beyond.
Carolina Refractories can supply a full line of refractories including, but not limited to, lightweight castables, medium density castables, dense castables, gunning mixes, bricks, anchors, specialty shapes, and ceramic fiber. Quality product is the key to our success and all our products go through extensive testing to meet our customer needs. With Just in Time Inventory, our production process guarantees that all our products will be the freshest materials and will meet all lead times.
From new installations to major and minor repairs, customer satisfaction is always our number one priority. With more than three decades of experience, Carolina Refractories can supply a wide range of materials for your specific needs. Our products have been supplied globally for use in the following industries: Aluminum, Steel, Power, Iron, Incineration, Cement, Power and Paper.