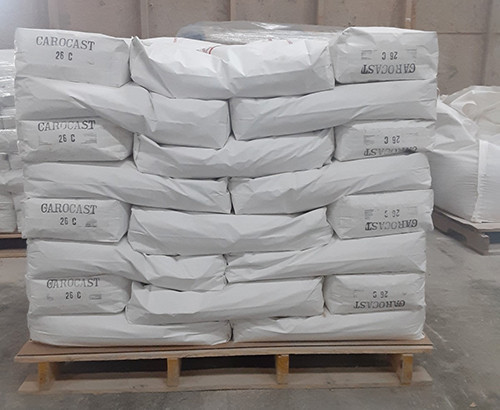 Carolina Refractories produces a complete product offering of castables including low iron, basic fireclay, and high alumina. CAROCAST castables can be easily installed by casting, pouring, troweling and/or gunning. The key to installation is a proper water ratio, which is essential to make the product maintain its physical properties and to allow for good volume stability and workability.
When forms are used with castables a vibrator should be used, however it should be used sparingly especially with lightweight castables. Forms also require a coating when in contact with a porous surface as well as a release agent to prevent moisture from migrating from the mix. Usually, installed castables require 24 hours to develop a solid hydraulic bond.
The main advantages that conventional castables have over brick refractory include gas tight joints as well as high strength at low temperatures. Due to these advantages as well as ease of use, conventional castables are used in a wide area of applications as well as industries.
Datasheets